Screen Printing vs. Embroidery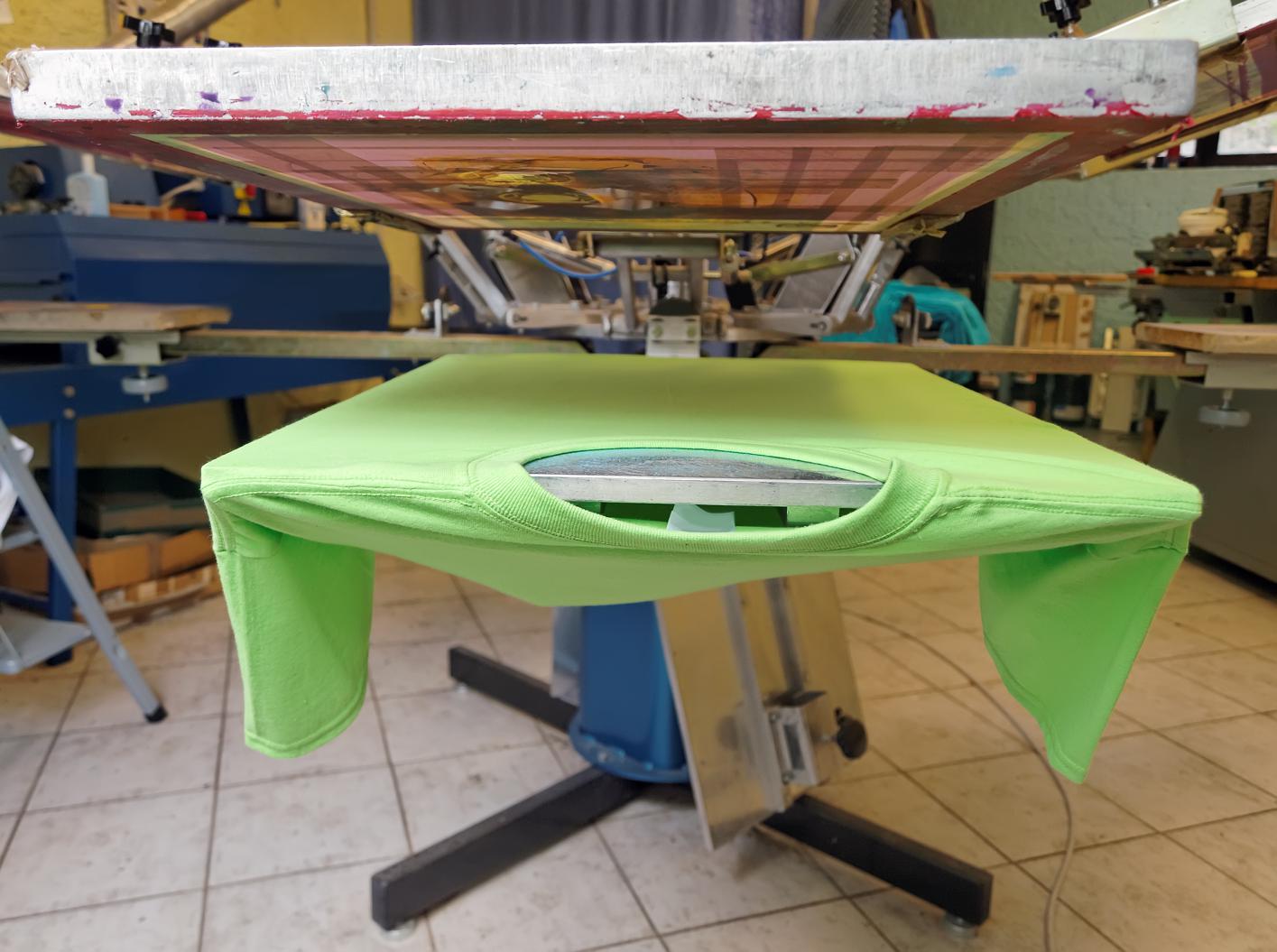 When ordering customized apparel, there are two different routes to take: embroidery or screen printing. Determining which option best suits your project can be a difficult decision, but it helps to understand the pros and cons of each.
Pros and Cons of Embroidery
Embroidery is the process or sewing a logo onto a fabric, such as a shirt, jacket, or hat. Embroidery is a great way to customize your organization's apparel. It is clean, crisp, and makes your logo stand out, making it a great option for professional organizations. Additionally, embroidery is long-lasting. If done correctly, it will not fade or snag after continuous washing. Instead, your embroidery will become a permanent part of your clothing's fabric.
Despite the benefits, embroidery is not the ideal option for every project. Generally, embroidery is more expensive than screen printing. For large projects, some organizations choose screen printing instead. Additionally, you typically pay by the thread count, so embroidering large logos isn't the most cost effective option. With that being said, every embroidery job is different. If you are interested in embroidery in Springfield, MO, contact Crackerjack Shack for an estimate.
Pros and Cons Screen Printing
Screen printing uses ink to print your logo from a screen onto the item you want to be customized. Screen printing looks great and, when done right, will last a long time. Unlike embroidery, which is only done on fabrics, screen printing can be done on a variety of materials. Whether you want to put your organization's logo on coffee cups, tote bags, stress balls, or t-shirts, screen printing will get the job done. Overall, screen printing is less expensive than embroidery so it is ideal for large orders and large logos.
Although screen printing works on a variety of materials, it doesn't work well on thick or fuzzy materials, such as a fleece jacket. For these instances, embroidery might be a better option. Generally, screen printing jobs also take a little bit longer than embroidery projects. A customized screen of your image has to be made for your design, which may take some time. Of course, every project is different. At Crackerjack Shack, we follow a strict production schedule, so contact us to get a time and cost estimate.
Contact Crackerjack Shack Today
Both embroidery and screen printing have their pros and cons, but deciding between the two ultimately comes down to your project and vision. When deciding between embroidery and screen printing, consider a few things: the size of the job, the size of the logo, and the type of material you want to use. At Crackerjack Shack, we are happy to help you make a decision and give you an accurate quote for your project. Our pricings are straightforward: the price we quote per shirt is the price you pay. Contact Crackerjack Shack today about your next custom apparel project!